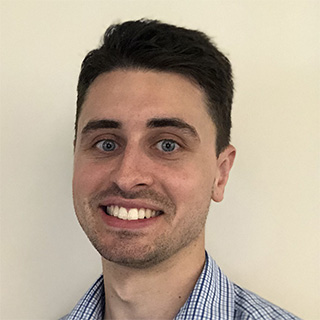 Jordan Baker
Physio Inq Blaxland Owner and Principal Therapist
From a young age my interests were always geared towards sports, how the human body worked and health care in general. I'd consistently tell my family and friends I wanted to be a doctor. However, after a knee injury playing soccer and surgery at 16 years old that had changed. The one to one care and guidance given to me by the physiotherapist performing my rehabilitation made me realise something: I wanted to be more actively involved with people and to be the person getting others back to doing what they love.
After graduating from the Australian Catholic University in 2015 with a Bachelor of Physiotherapy I moved into an associate role at Physio Inq Glenmore Park. Fast forward a few years and assuming ownership of the clinic became the next logical step. Throughout my time working in the clinic I've been lucky to have been mentored by some incredible physiotherapists who have helped me hone my skills in manual therapy, exercise prescription and business operations.
Opening a second clinic in Blaxland ties in directly with my growing interest in all things running and treating running injuries. The Blue Mountains hosts some of the most amazing trail runs in the country and so many runners head up there each week, sometimes over doing it and then requiring some help! Many athletes and runners also get told to stop their activity when injured instead of managing/changing their loads appropriately. If it is safe to keep someone running or on the field we'll aim to do so!
Outside the clinic you'll catch me with friends and family, trail running or playing football (soccer). I'm thankful each day for the incredible network of patients and colleagues around me.